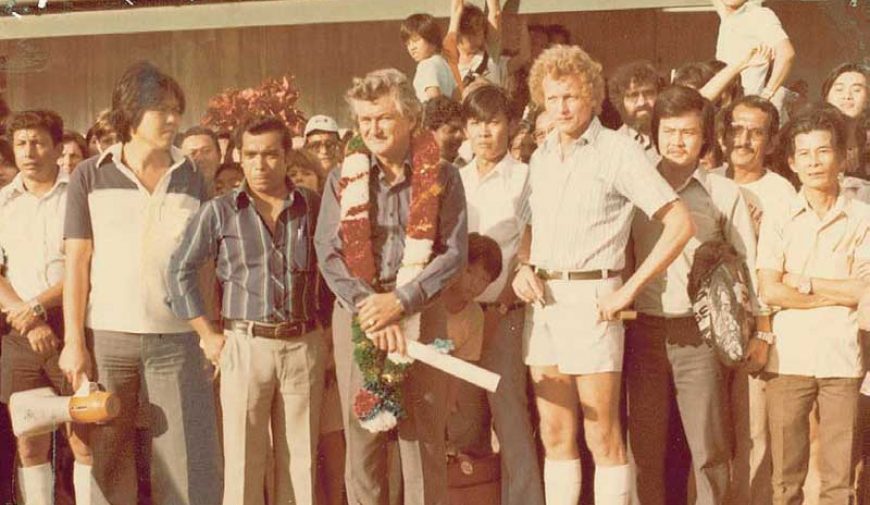 Today marks the 30th anniversary of the passing of a great friend of Christmas Island, Gordon Bennett.
Gordon Bennett was a consummate leader, who's passion and humanity united our community in the fight for equality, during the late 70s and 80s. Through his leadership, we gained significant improvements in living and working conditions on Christmas Island. These were life-changing experiences for us all, which we will never forget.
When the mine closed in 1987, he led the fight to reopen the mine. It was a massive task, bigger than anything we could have imagined, with pitfalls at every step. Thankfully we were ultimately successful and able to create jobs, a successful company, and a future for Islanders. Sadly, Gordon was not able to enjoy that success with his tragic passing on the 30th of July 1991.
We can all feel proud of our hard-fought achievements in building a strong and diversified business. This fact alone means present and future generations can continue to live on the Island we call home. We also recognise the enormous contribution Gordon Bennett made to achieving that goal. Hopefully, we have gone a long way towards fulfilling Gordon's vision for Christmas Island.
Today we honour our friend and colleague, a leader and visionary Gordon Bennett. Your work continues to have a lasting impact on those who live on, and who have left the Island. Today our thoughts turn to you, Gordon (Tai Ko Seng), Mark and Tracey Bennett and the Bennett Family.
We are planning a 30th anniversary memorial service for Gordon Bennett on the 30th of September.
More details will be provided closer to the date.